Land categorized as "agricultural" is subdivided into the following classes:
arable land
permanent crops
permanent meadows and pastures
Arable land and permanent crops can be used to produce food, feed, or energy crops, while permanent meadows and pastures are used only for feed production. The BAU scenario is calibrated to historical data available on FAOSTAT and shown in grey below.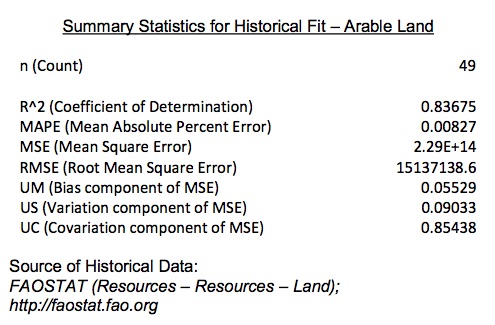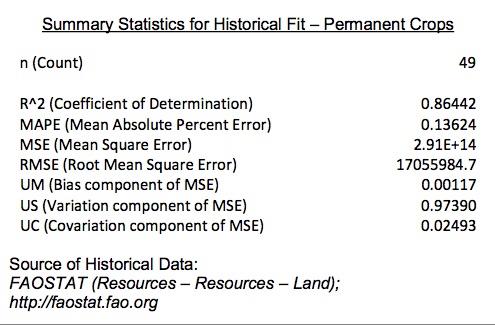 As shown in the plot above and here, the model predicts an end to the steady expansion of agricultural land seen in the second half of the last century: through 2050, growth in demand for vegetal and animal products is likely to be satisfied by agricultural intensification (discussed here).
After midcentury, however, the cumulative effects of fertilizer saturation, water scarcity, and ozone pollution may cause a stagnation in agricultural yields. As demand for food (in particular, animal products) continues to grow, agricultural land may begin to expand indefinitely after 2050 at the expense of natural habitats.