Land in the FeliX model is distributed among four mutually exclusive and collectively exhaustive categories: agricultural, forest, urban/industrial, and "other".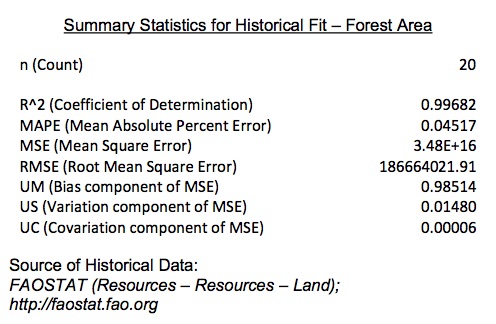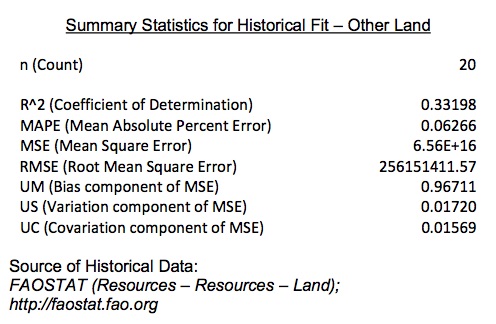 Each category is calibrated to FAOSTAT data on a global level (available for 1961-2010 for agricultural and 1990-2012 for forest and other land). Though not on a geographically explicit basis, land can be repurposed--most notably, due to changes in demand for agricultural land.
Between 2010 and 2100, growth in global population and per capita GDP leads to a 17% expansion in agricultural land (a collective label for arable land, permanent crops, and permanent meadows & pastures). This expansion is driven by both supply- and demand-side factors.
Because land is a finite resource, transitions are zero-sum (modulo discrepancies due to rounding above). In the BAU scenario, agricultural land expands at the cost of natural habitats included in forests and "other" land (i.e. grassland). Though this burden appears to fall entirely on the latter category, the general category of "forest" includes in this case both natural and managed plots, masking a significant threat of deforestation or degradation (a trend which will discussed in another entry).